Distance Learning
What is Haut-Lac's Methodology?
Over the last few weeks, schools all over the world have had to scramble to develop new ways of teaching that coincide with their newly-imposed national Covid-19 guidelines.
At Haut-Lac, our priority is to ensure the continuity of quality teaching so as not to leave any student behind.
How Do We Make Distance Learning Work?
Nowadays, the school day takes place in virtual classrooms thanks to various software and the marvel of modern technology. However, this system had to be put into place very quickly and everyone jumped to adapt – our IT team and teachers, the families of our youngest students and the students themselves. Everyone has had to get used to a new way of life that isn't always natural or easy, and for that we would like to congratulate them. This is a team effort, and one that we need everyone's cooperation to make work, so well done. We salute you! Judging by the feedback, we seem to be doing alright…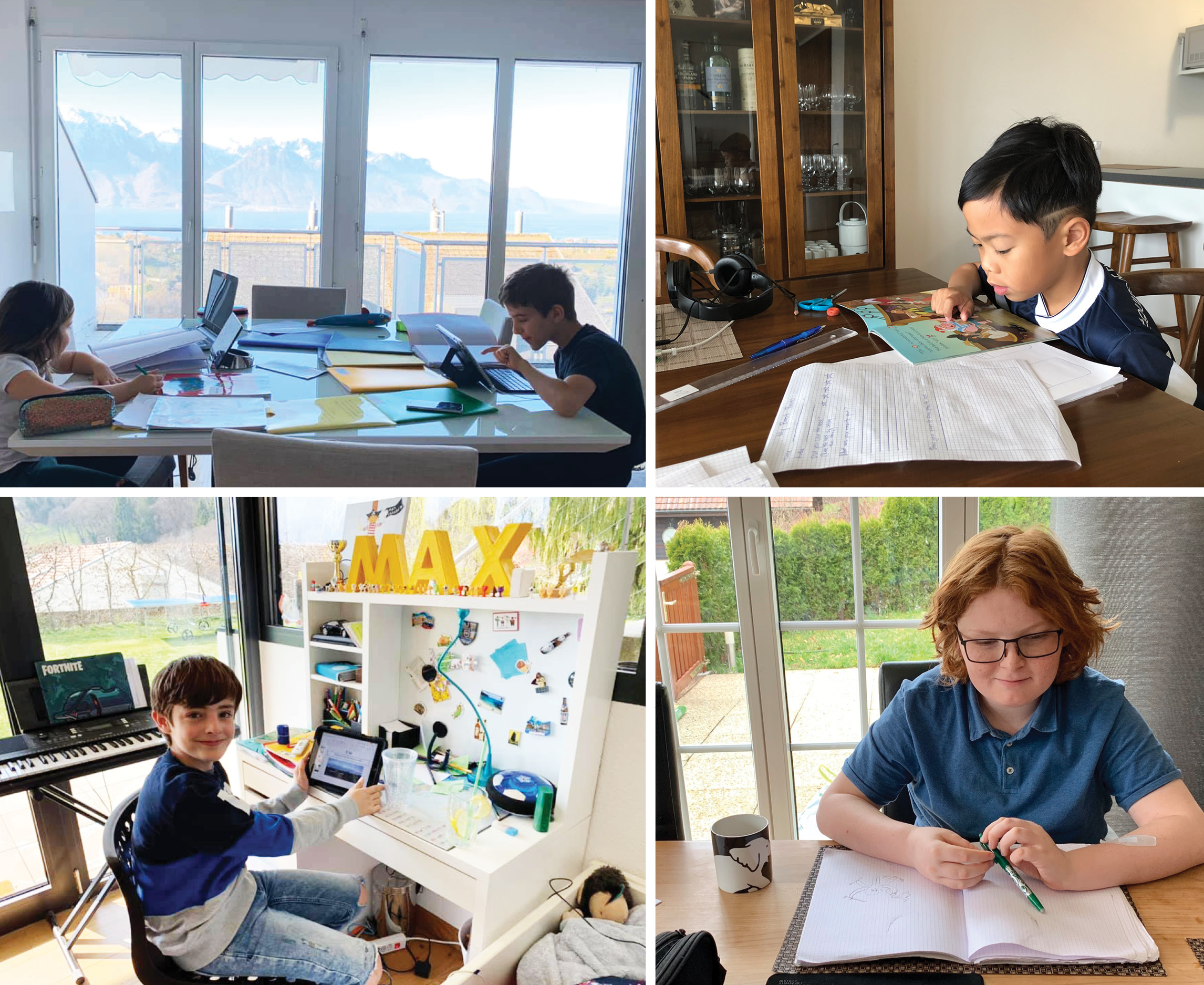 1. By Connecting Virtually
Videoconferencing is used regularly by all teachers, as a way to check-in with their students and simulate a normal classroom.
They can even give their students presentations to prepare and then present to the class through Zoom. What's more, students appreciate this tool because it enables them to keep in virtual contact with their classmates and get a social hit during the online school day.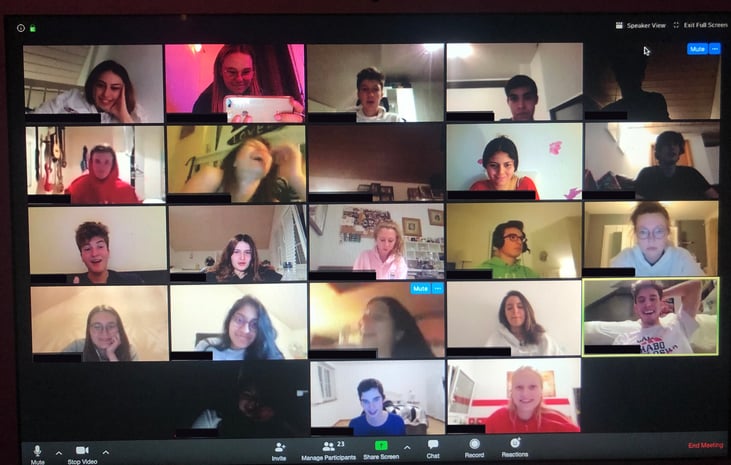 2. By Maintaining a Familiar Routine
When not using Zoom, teachers give students work which they can send back via scholastic software like ManageBac and Seesaw. This is a comfort to students, who were already used to using these programmes at school, as it is something familiar to do amidst the strangeness of this current time. Teachers can then correct and return work as they would normally do, keeping the dynamic of teaching faithful to what it would usually be.
3. By Varying Teaching Styles and Activities
Not all work needs to be done at a desk! Our teachers are constantly developing innovative ways of educating and entertaining their students from afar.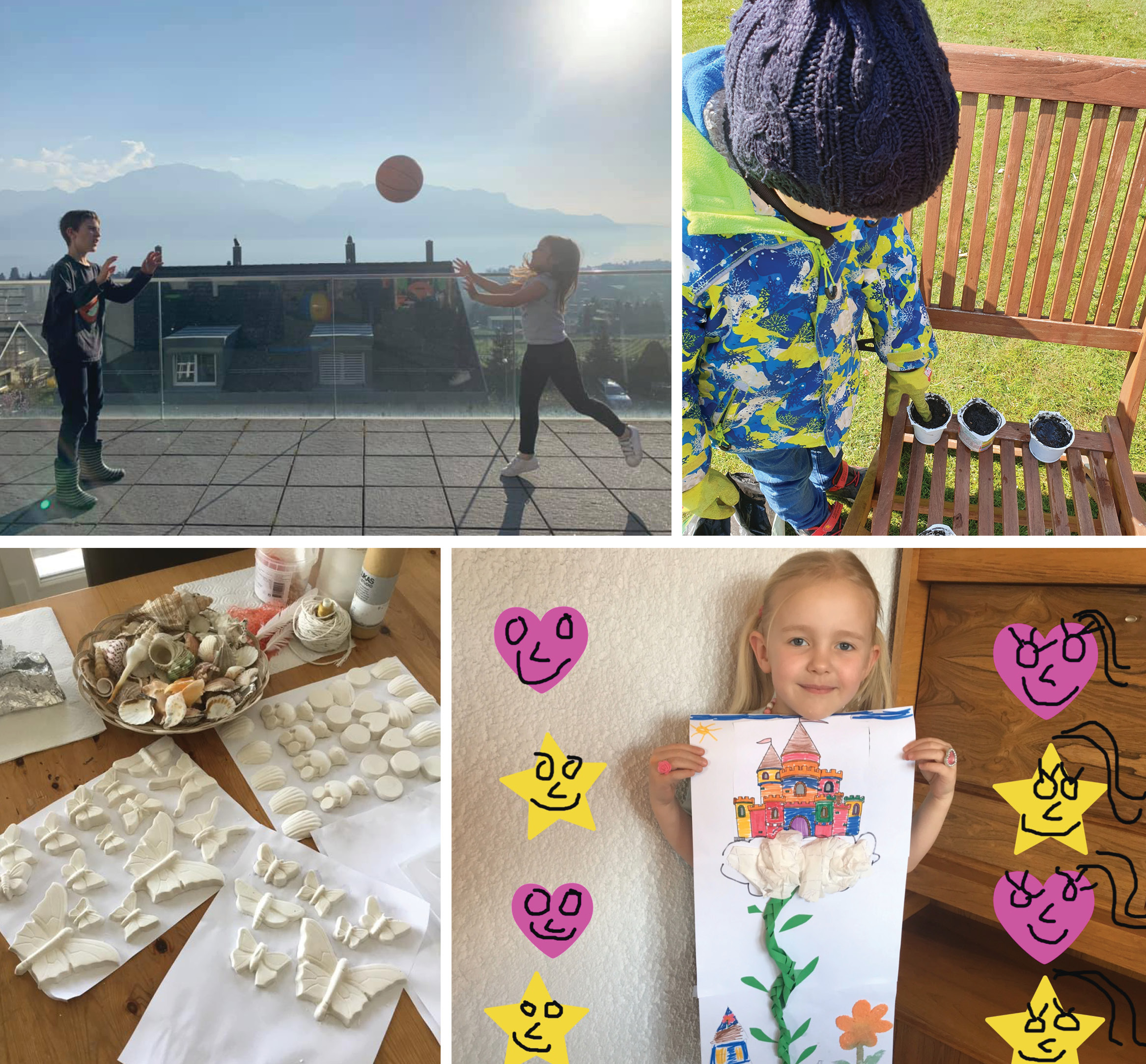 4. By Caring For Student's Mental and Physical Health
Sports teachers also continue to assign creative exercises. With the weather as it has been, students have been able to get out in their gardens to stay fit. They have choreographed their own dance routines, done basketball dribble practice and much more.
Video footage not only helps to ensure students are following instructions and keeping healthy, but also makes for great viewing!
5. By Offering Extra Help and Resources
Our blog is also a great place for families to check in with interesting online teaching resources, should they wish to do some more independent learning at home, as well as advice for students on how to manage this new period of school life.

6. By Requesting and Responding to Feedback
Our teachers and IT team are constantly asking for feedback and advice from their students and their families in an effort to make this manner of education as manageable and durable as possible.
So far, it has been quite an exciting time of discovery and new routine development, but as we get into the swing of teaching online, it will soon become second nature to us all.
Change is not always easy. We are here to assist you with it.
This is a new way of learning, not just for students but for everyone. We are all learning how to adapt and continue in an isolated society. As such, it is entirely normal, and even expected, that students may sometimes feel disconcerted or challenged by these changes.

What Can Parents Do To Help?
Ask what is wrong and help if you can

Be a good listener if they're willing to talk

Encourage them to take a break for a bit of

head space

Encourage them to try some sport or a calming activity

Contact their teacher – We are always on hand to help students as we know this isn't going to be easy all the time.

What Can School Do?
Our IT team is always on hand to help sort out technical issues with online learning

We welcome feedback, so we can make improvements to this educational experience. We want it to be as beneficial and stimulating for our students as it possibly can!

We are always here to discuss any mental health issues or struggles with maintaining the school routine. The school counselor is still contactable and all our teachers want to help their students feel comfortable with this new approach to school life.

Keep up videoconferencing so that students can interact with teachers and their classmates and maintain a sense of normality.