BOARDING INTERNATIONAL BACCALAUREATE PROGRAMMES (IB) IN SWITZERLAND
Study the
IB Middle Years

(MYP),

Diploma

(DP) or

Career-Related

(CP)

Programmes

with or without flexible Sport & Study timetables whilst boarding in a safe and inspiring Swiss private school.

As a family-oriented local international school, we want to give every student the chance to study and find their passion at Haut-Lac International Bilingual School. We are committed to delivering high quality education and catering for our students' every need, whether educational, social, emotional or logistical.

GET A PERSONALISED IB EDUCATION
ON THE SWISS RIVIERA
Although primarily a day school, we offer a boutique boarding experience with a family feel, so that both Swiss and international students aged 11 to 18 can reap the benefits of a bilingual, English or French IB education in their heart of the Swiss Riviera.
Even students who do not speak English and/or French when they first arrive need not fret. At Haut-Lac, our personalised programmes are tailored to each student's needs, giving them the support and confidence they need to achieve their full potential.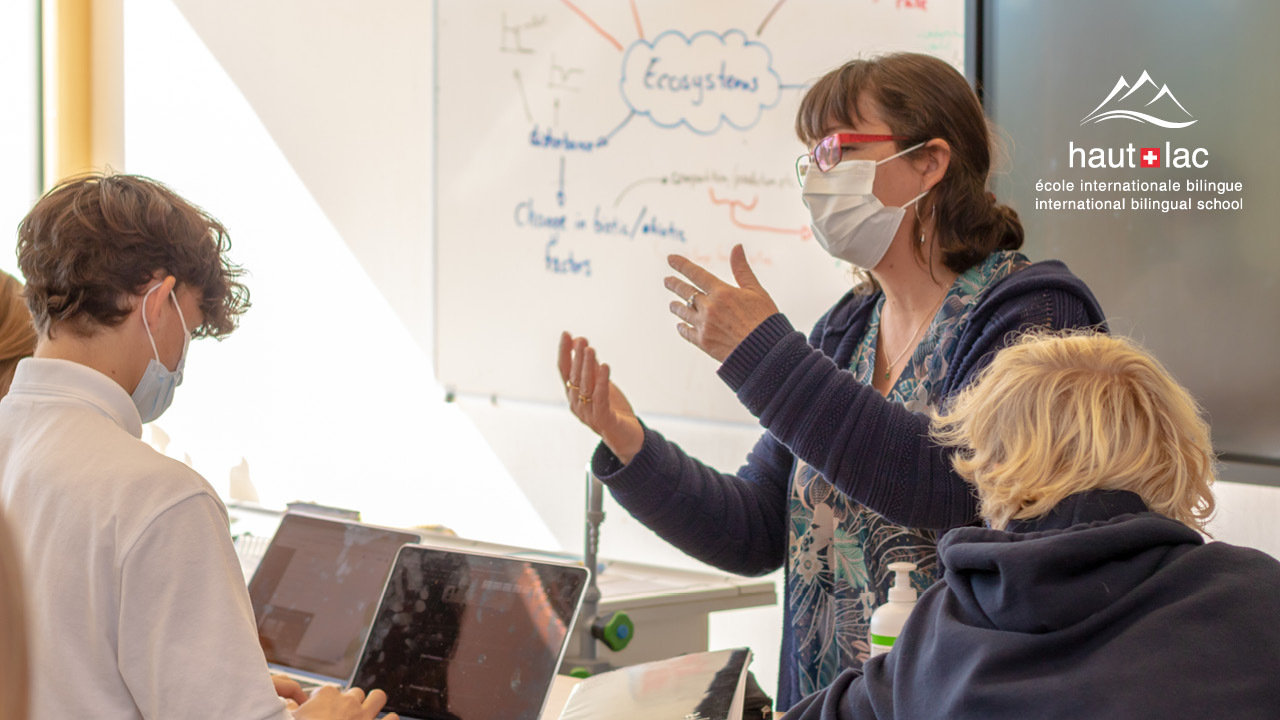 KEEP TRAINING & COMPETING
WHILE YOU STUDY
As the first Athlete-Friendly Education Centre accredited by the World Academy of Sport in Switzerland, we do our best to help young athletes excel in their sport without giving up on their education. Our flexible IBMYP programmes, extended IBDP and IBCP programmes and distance learning methods enable them to stay up to date with their schoolwork even if away training or competing elsewhere in Switzerland or further afield.

MAKE LIFE EASIER AT
OUR SWISS BOARDING SCHOOL
What's more, students need not worry about making trains or buses at the start and end of a busy day of learning. The 3-minute shuttle ride between Haut-Lac's state-of-the-art campus and boarding school ensures students arrive on time, and have sufficient chill and study time in the evenings.
Whether its joining one of many Haut-Lac sports team, debating with the Haut-Lac MUN club or winding down with a few evening activities, students have many opportunities to develop their passions. Our well-equipped campuses and diverse after-school programmes make sure of it.